Are you looking for a way better protecting your machinery investment? Would you like to minimize the risk of their unplanned outages? ControlTech, together with Rockwell Automation, presents a solution in the form of advanced machine monitoring using comprehensive vibration and eddy current diagnostics. The system designed for their analysis is called Dynamix.
Vibrations are a characteristic side effect of all rotating machines. They arise mainly due to imbalance, misalignment, mechanical losses, friction, bearing wear, cavitation, eccentricity, turbulent flow and many other phenomena. In circumstances where the machine is affected by normal operating vibrations, its operability needn`t be compromised in the short and even the long term. However, if some parts of the machine are overloaded, the vibration level may exceed the permissible level. This condition always has a negative effect on the technical condition and operability of the machine. A certain idea of ​​the condition of the machine can be obtained by visual inspection of its individual parts or, for example, by using a simple vibration measurement, where the overall vibration level is sensed only. Unfortunately, this method of inspection is insufficient in most cases because it cannot detect a specific worn component or source of overload. Detailed information on the negative effects can only be obtained by comprehensive diagnostics in the entire frequency spectrum using the Dynamix system.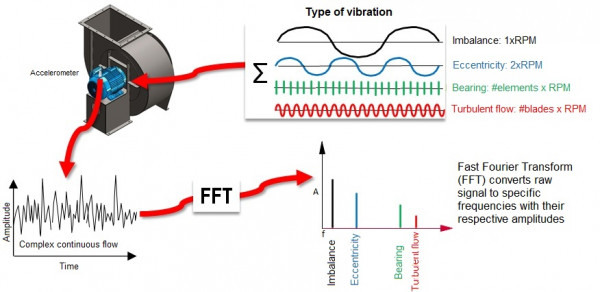 The Dynamix system consists of several parts. The main unit - measuring module measures and evaluates information from connected sensors. Its key feature is the integration into the Logix 5000 environment. The module contains a pair of shielded RJ45 ports, which can be used to communicate within the EtherNet/IP network with DLR, star or linear topology. An add-on profile is also available. In addition to the terminal block for connecting one to four vibration sensors, the module allows the connection of two more sensors for TTL speed sensing. There is also a double input for redundant power supply of the module, two non-isolated inputs, two isolated outputs and one relay contact.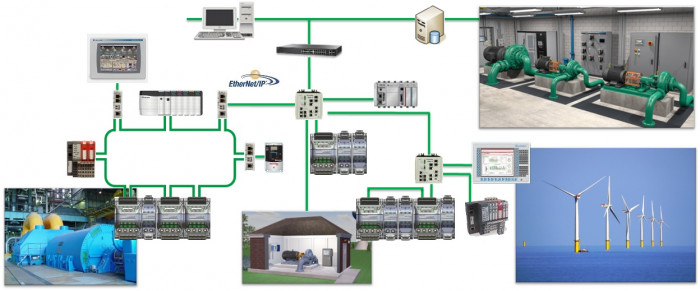 The another part of the Dynamix system are the vibration sensors themselves called accelerometers. These are available in several versions with different frequency ranges - universal (0.8 - 19 kHz), low frequency (1.5 - 10 kHz), high frequency (0.8 - 20 kHz) and special (2 - 6 kHz). Mechanical fastening of the sensors is ensured by magnets, adhesive pads or a screw connection. Electrical connection to the main module is provided by integrated or separate cables with straight or angled connectors.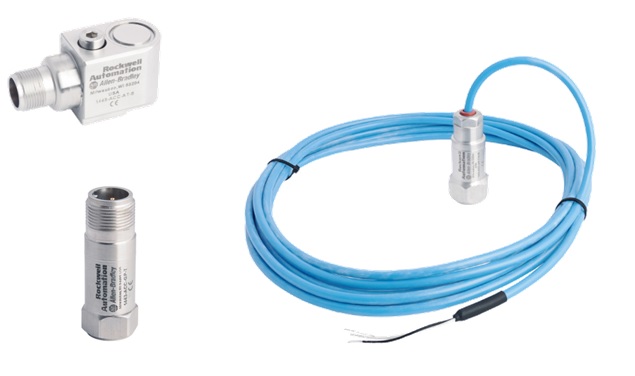 The functionality of the Dynamix system can be extended with optional expansion modules. These can be an input module for two-channel connection of common speed sensors and simultaneous conversion of TTL signals to tachometer signal, a relay expansion module with four changeover contacts and also an analog expansion module with four 4-20 mA analog outputs.